PERFORMANCE:
The Consolation of Poetry
Conceived, researched, written and performed by Barbara Neri
The Consolation of Poetry
The underpinning action of this solo performance is the process of Barbara Neri beginning as herself and becoming the Victorian poet Elizabeth Barrett Browning (born March 6, 1806, died June 29, 1861). The performance area is set as a dressing room consisting of a vanity with a two-way glass mirror, chairs, and screen. Elizabeth's ringlets, bonnet and other small accessories such as jewelry are placed on the vanity. Her silk and velvet mid nineteenth century garments are draped on chairs and over a screen. When Neri began researching what EBB wore, she found another story. This story is one layer of the performance and it is told through four interludes of dressing and un-dressing. A Dresser who makes four appearances heralded by a clock chiming the quarter hours assists Neri. The Consolation of Poetry received its NY Premiere when it was juried into the 2005 NY International Fringe Festival and presented at The Mazer Theater in Lower Manhattan. See Nate Baker's beautiful photography of this definitive performance below: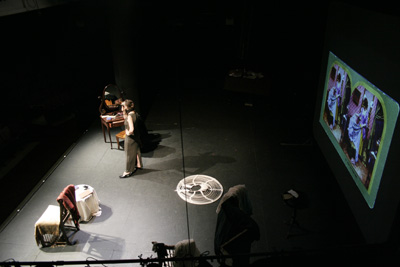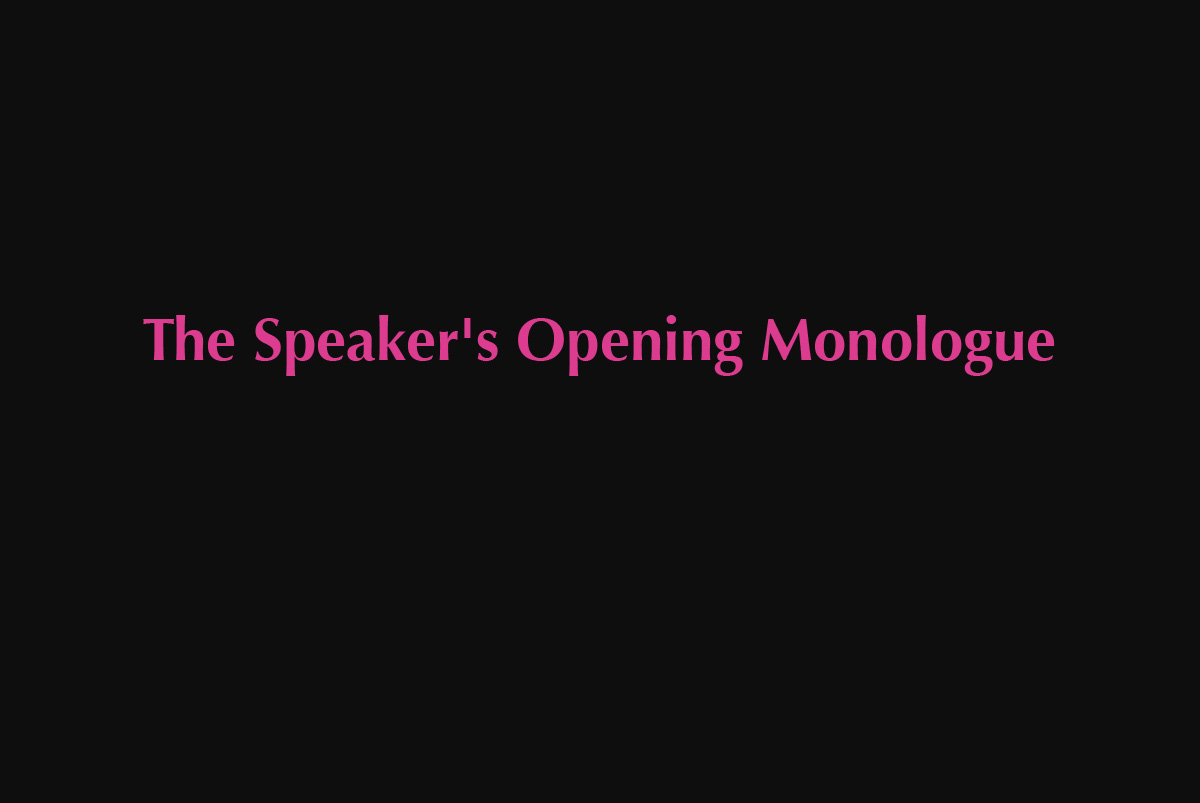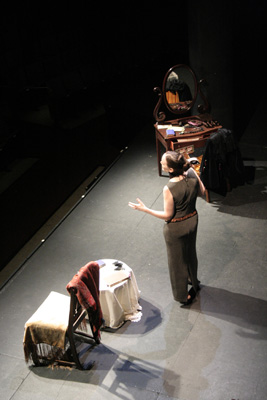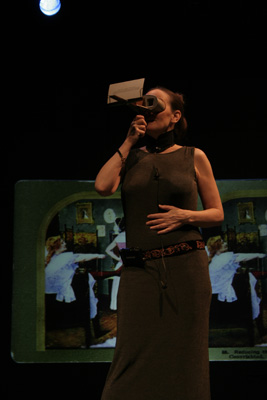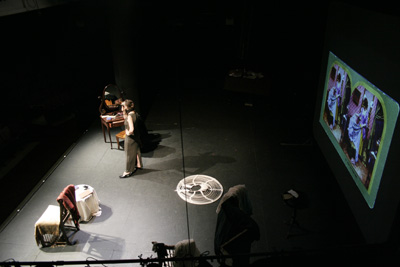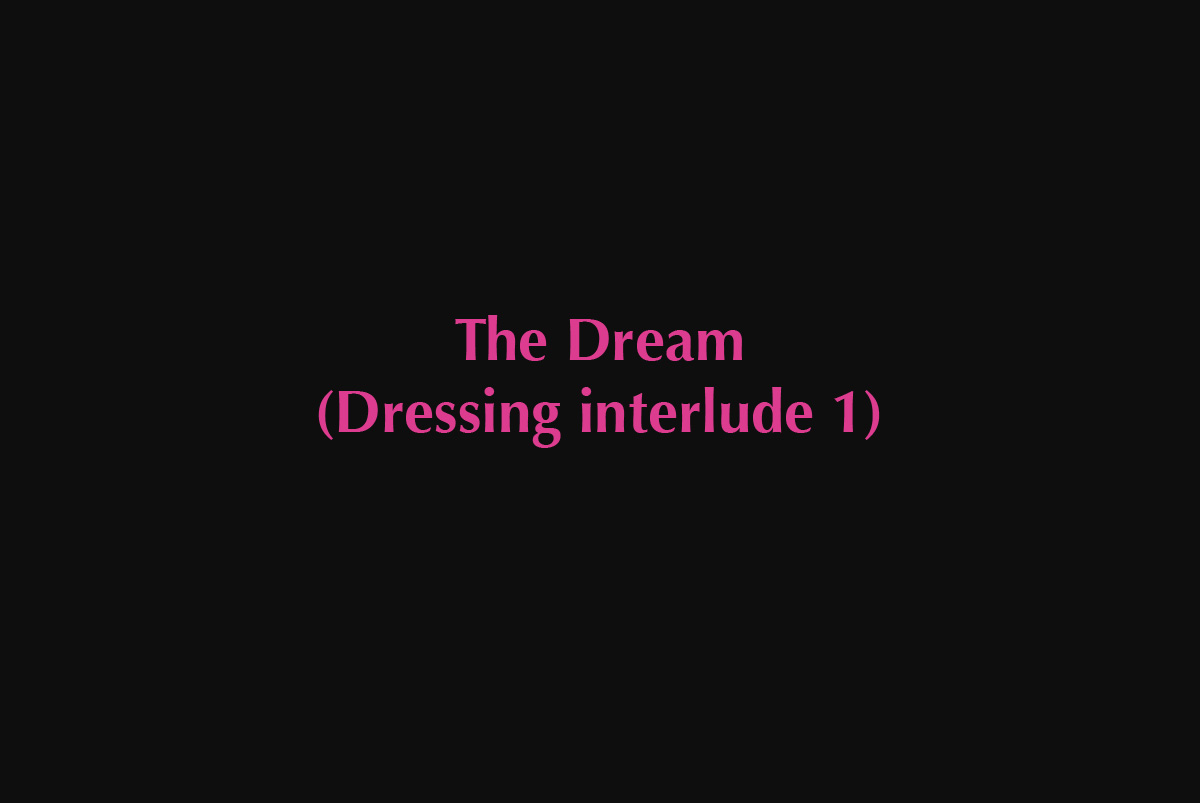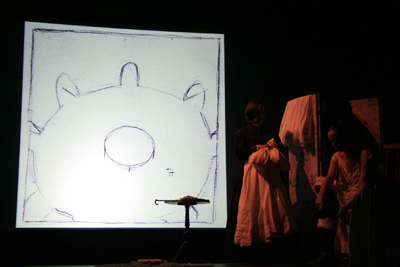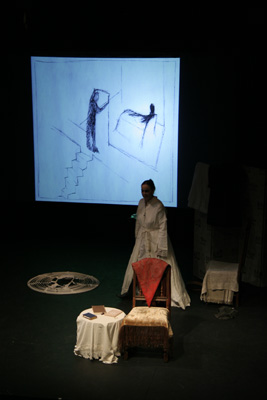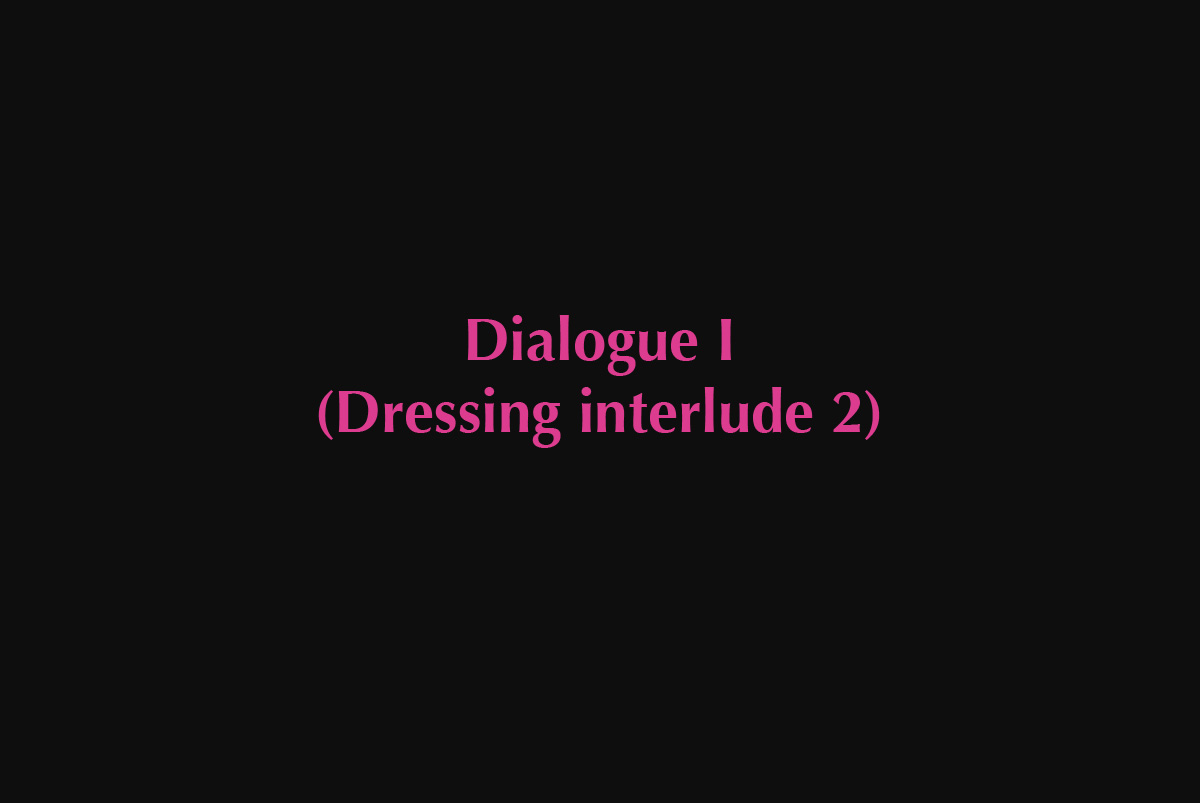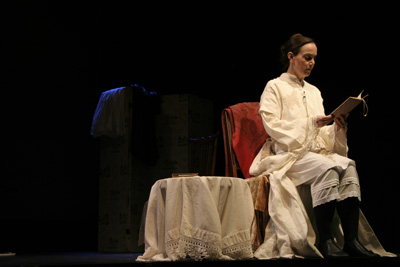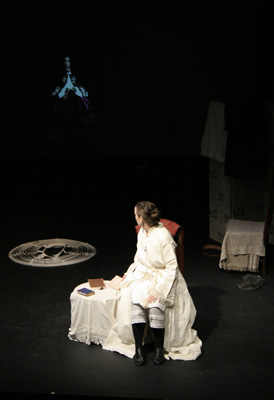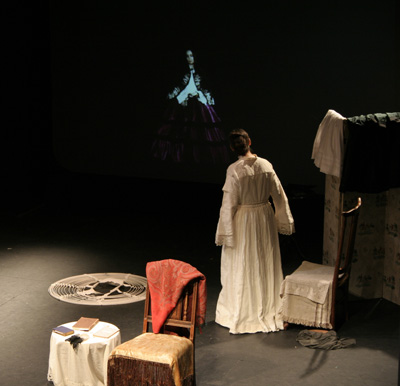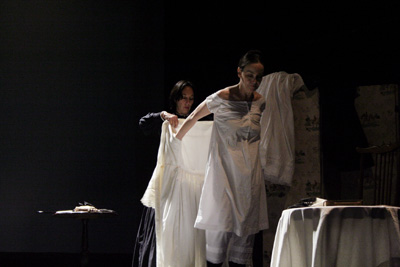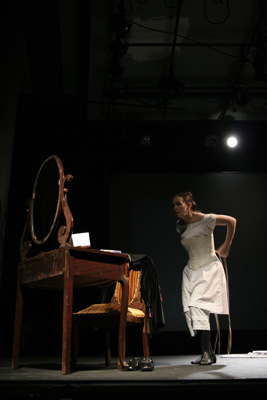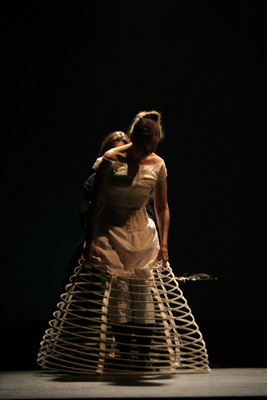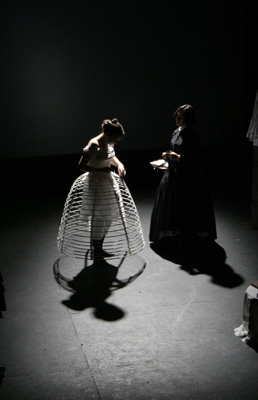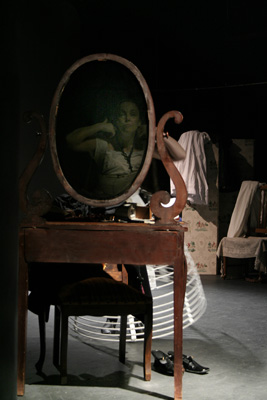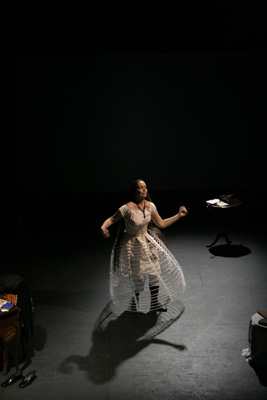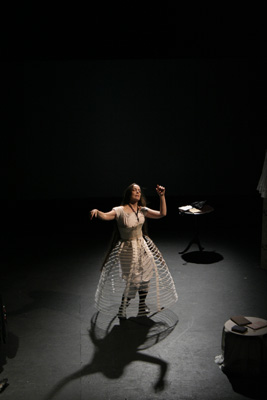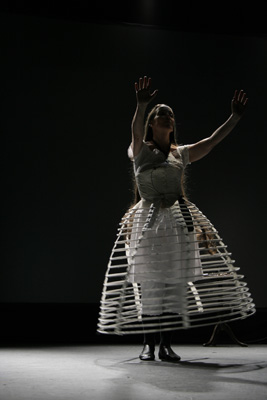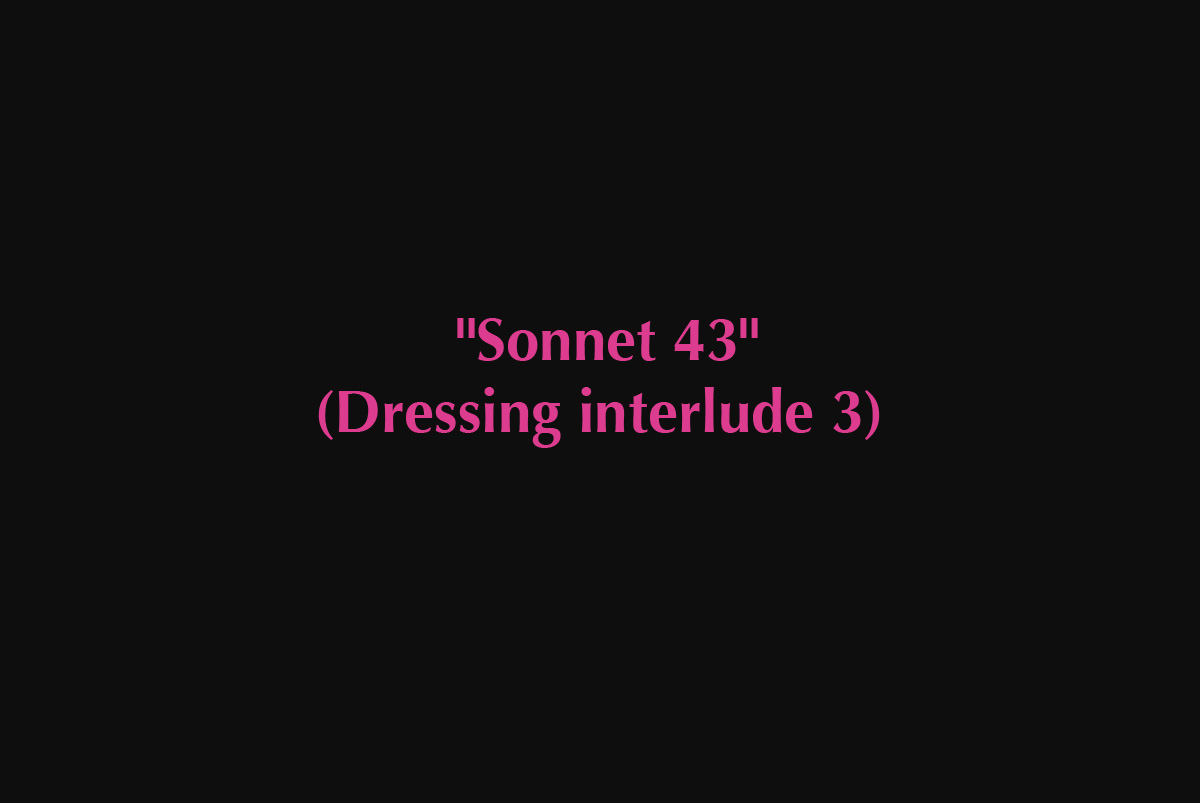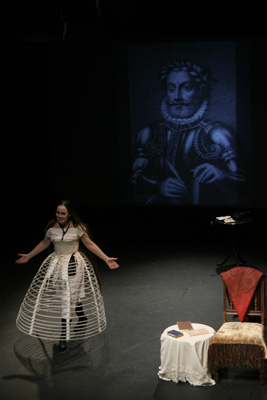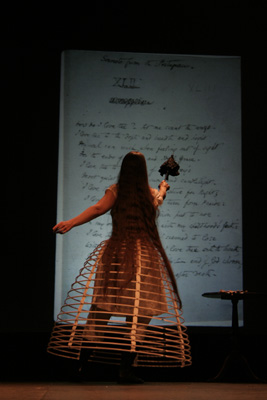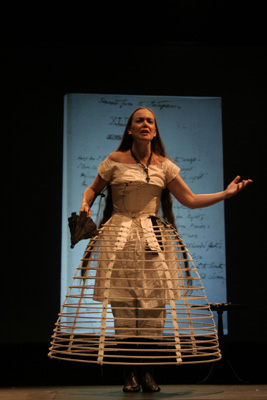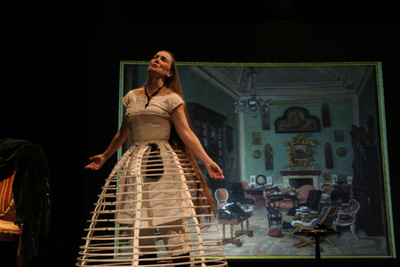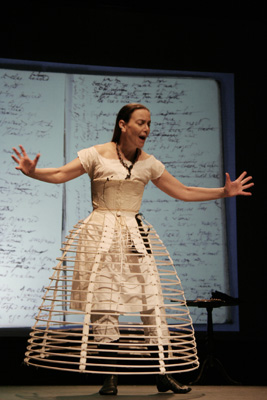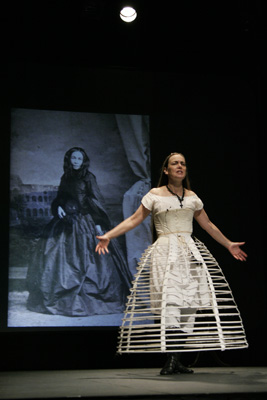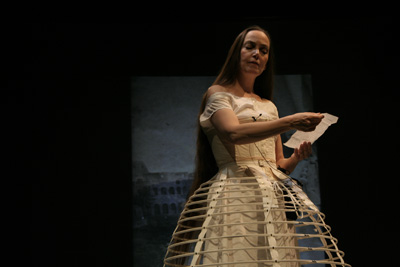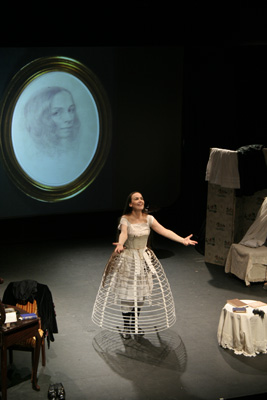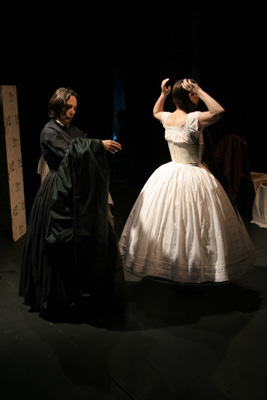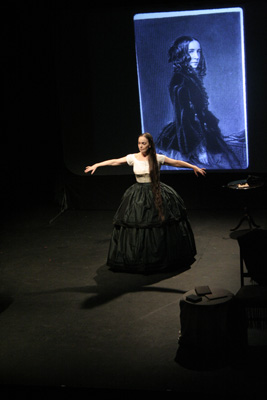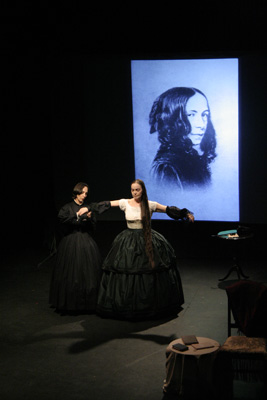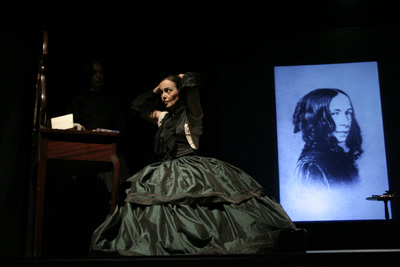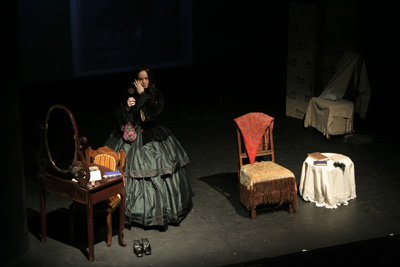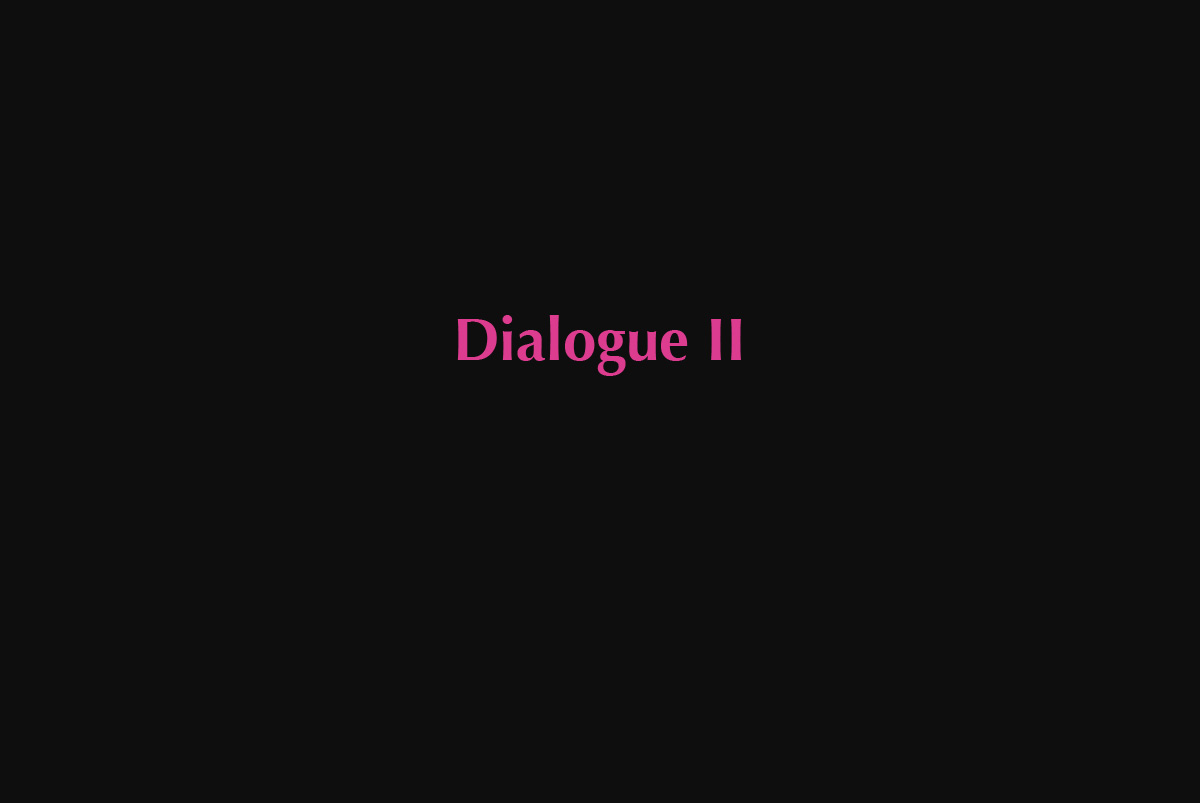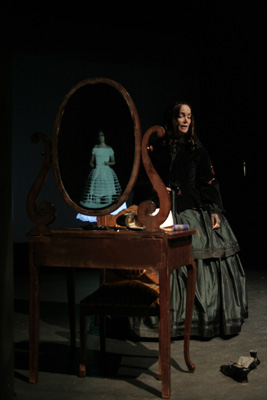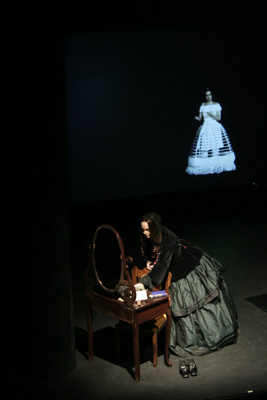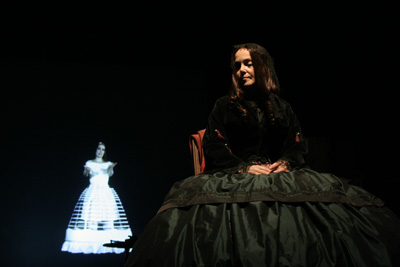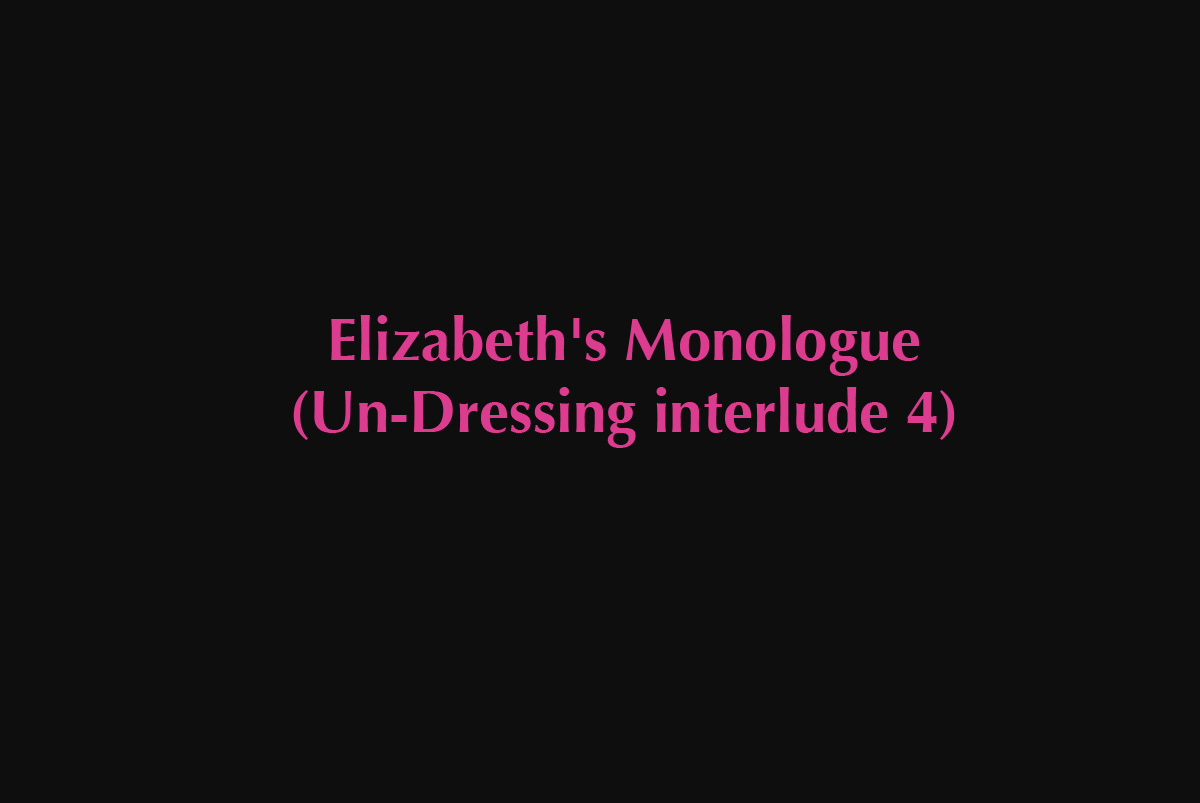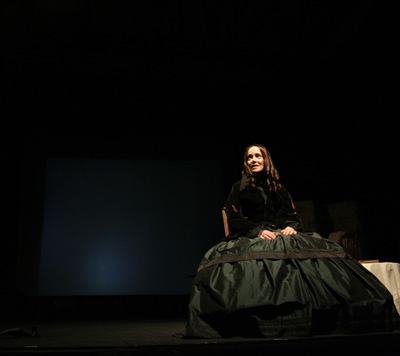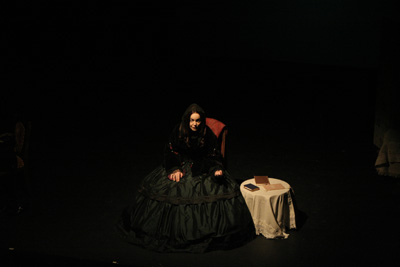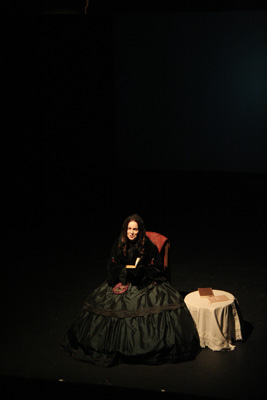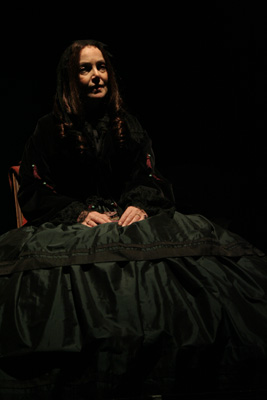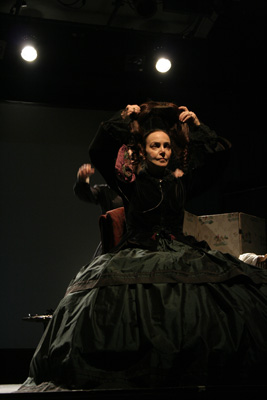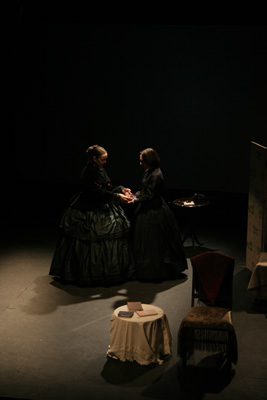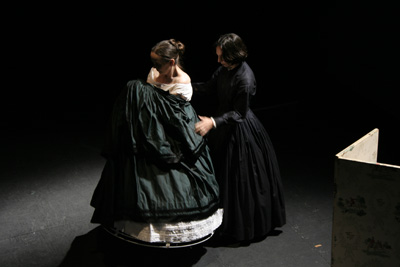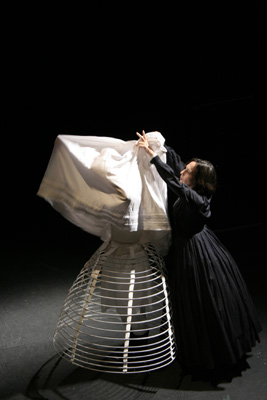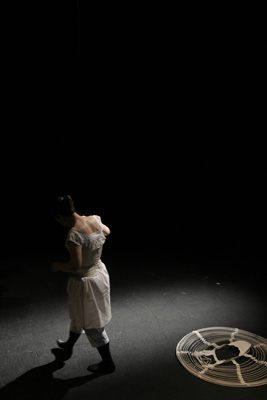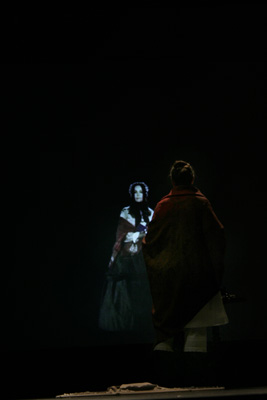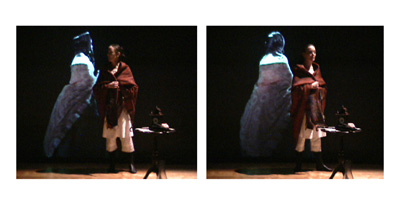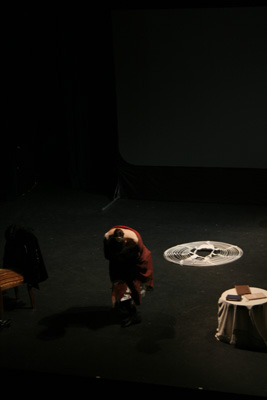 The Script was published in The Drama Review (T179) Fall 2003. Click here to go to TDR at MIT Press Journals and download a copy. Click here to read the introduction & credits published with the script.
"10 Dream Drawings," projected during the performance, were published in the March 2004 issue of Performance Research (Routledge, Taylor & Francis Group) Volume 9, No 1, March 2004. See a pdf of Neri's Artist Pages here.
A full length DVD of the 2005 New York premiere performance is available for sale in our Store. Go there to see a six-minute video excerpt.
---